Directions
Live theatre in the North Dallas area! Performances are held at the Addison Theatre Centre just a few blocks north of Belt Line Road directly underneath the Addison water tower and just west of Addison Circle.
WaterTower Theatre
at the Addison Theatre Centre
15650 Addison Road
Addison, Texas 75001
Box Office: 972.450.6232
Late Seating Policy
Realizing that patrons make every effort to arrive on time, and that emergency situations do arise, as a courtesy to audiences and performers, WTT reserves the right to enforce a no late seating policy. Patrons arriving late will be seated during the first intermission or at the House Manager's discretion. These patrons will be given the best available seats at the time.
All unclaimed seats will be released at the time of performance.
All sales are final. No refunds or exchanges.
parking
Enjoy FREE parking at the Addison Theatre Centre! Should the Main Lot fill up, additional parking is available along Addison Circle Drive, Morris Avenue, and several Addison Circle parking garages.
All parking is complimentary and on a first-come, first-served basis.
WTT suggests arriving at least 20 minutes prior to the performance time to ensure ample time to park and make your way into the theatre.
Occasionally, the nearby Arts and Events District will host other events that may make parking a challenge. The WTT Box Office will make every effort to contact its patrons if such an event is scheduled. However, we do suggest when planning your trip to the theatre to please allow time for potential parking and traffic issues, especially on weekends. For more information on events in Addison Circle Park, click here.
Accessibility
The Addison Theatre Centre is wheelchair accessible and air-conditioned. If you require special seating due to a disability, please ask our staff for assistance at the time of your reservation.
Infrared assisted listening devices are available free of charge at the Box Office. Devices are on a first-come, first-served basis.
Large print programs are available if requested at least 48 hours in advance. Please call the Box Office at 972.450.6232 to request your program.
concessions
Snacks and alcoholic and non-alcoholic beverages are available in the lobby before the performance and during intermission.
WaterTower's new spill-free cups are available for purchase before every performance and during intermission at the bar! For more information, contact the Box Office at 972.450.6232.
In order to stay compliant with The Town of Addison's regulations, no food or drink, with the exception of WaterTower's spill-free cups and bottled water, are allowed in the Main Stage or Studio Theatre.
Ginger's Popcorn
We are pleased to be partnering with Ginger's Popcorn - now available at our Concessions bar!
About Ginger's Popcorn: Fresh air popped, gourmet popcorn. Quite a concept. Yet, it's something that Ginger does daily. Ginger keeps the soul of the city alive with her Gourmet flavors and southern charm. To learn more, visit www.gingerspopcorn.com.
Dartable Gem
WaterTower Theatre is excited to be a DARTable Gem!
DARTable Gems are the legendary locales, hipster hangouts, and other surprisingly delightful places that are located within a short walk of a DART station or stop. They range from neighborhood eateries to beloved cultural institutions, unique boutiques, and scenic parks—in short, the places that make our community a great place to be.
Hotels
The Dallas/Addison Marriott Quorum by the Galleria
14901 Dallas Parkway
Dallas, Texas 75254
http://www.marriott.com/
972.661.2800
The Dallas/Addison Marriott Quorum by the Galleria is centrally located in the heart of the Addison district by premier restaurants, entertainment and shopping. A North Dallas landmark, this Addison, Texas, hotel is situated along the North Dallas Tollway and near the Village on the Parkway and Grand Spa. Our hotel is designed to exceed your expectations by providing a full array of amenities, world-class service and newly renovated guestrooms and fitness center. Relax and rejuvenate in our indoor/outdoor connecting pool and hot tub. Enjoy our on-site restaurant, bar, Starbucks coffee house, business center and over 18,000 square feet of elegant event space. Our Addison, Texas, hotel has earned the prestigious ENERGY STAR® label from the U.S. Environmental Protection Agency (EPA) for its efforts to protect the environment. Perfect for business, leisure, families and weekend getaways, the Dallas/Addison Marriott Quorum is the perfect place to stay while in the Dallas/Addison area.
The Crowne Plaza Hotel North Dallas/Addison
14315 Midway Road
Addison, TX 75001
http://www.ihg.com/crowneplaza/
972.980.8877
Crowne Plaza Hotel Dallas Near The Galleria offers numerous amenities, including high-speed Internet access, an over sized work desk and ergonomic chair, complimentary weekday USA Today newspaper and our exclusive Sleep Advantage Program featuring luxurious bedding and sleep amenities. For end-of-the-day rewards, enjoy cocktails in the Atrium Bar with its hardwood floors, plush sofas, granite tabletops, fireplaces and multiple plasma TVs or dine at McArthur's Restaurant with its eclectic cuisine. Take a dip in our pool, or stay energized at our well-equipped fitness center, it's a great way to unwind.
The Crowne Plaza Hotel Dallas Near The Galleria is a favorite for business and leisure travelers to Dallas and we want to become your favorite too. Come and stay with us!
Courtyard Marriott
4165 Proton Drive
Addison, TX 75001
http://courtyard.marriott.com/
972.490.7390
Conveniently situated near Farmers Branch, Texas with easy access to where you need to be, the Courtyard Dallas Addison Midway hotel welcomes guests with an inviting atmosphere, comfortable accommodations and exceptional service. Located just blocks from popular restaurants and clubs of Addison Circle and Beltline Road, our Addison hotel is also near the headquarters of IBM, PepsiCo, Pizza Hut, GEICO and other top corporate destinations. Offering a variety of guest rooms and suites to meet the needs of business and leisure travelers, our spacious lobby is designed to encourage thinking outside-the-room with private media pods, comfortable seating and a big-screen TV. Free high-speed Internet is available throughout the property, and refreshing dining options for breakfast and dinner can be found at The Bistro.
Coming to see a show at WaterTower Theatre? Click here for a special rate!
Looking for More Hotel Options?
For alternative hotels in Addison, be sure to visit HotelsCombined.
Restaurants
Looking for the perfect restaurant to complete your theatre outing? Addison has more restaurants per capita than anywhere else in the region! Click here to discover some of the delicious treats Addison has in store for you! Our featured restaurant partners share WaterTower's commitment to making each visit an experience to remember. We hope you will visit one before or after a show. And tell them WaterTower sent you!
Table 13
4812 Belt Line Rd, Addison, TX 75254
http://www.table13addison.com/
972.789.9558
A new era in fine dining, music and cocktails has emerged on the Addison restaurant scene. Located at Belt Line and Inwood Road, Table 13 offers vintage-inspired food, beverage in service in a distinctive, upscale atmosphere reminiscent of early 1960′s Vegas. The unique concept is the vision of restaurateur Mike McRae and business partner Gabe Nicolella. Together they have more than 70 years experience in the restaurant and nightclub industry, operating upscale establishments like Daddy's Money, e'lan, Nostomo, Rio Room and Studebakers.
Table 13 promises impeccable service served up alongside chef-prepared steaks, seafood and specialty dishes for lunchtime, dinner and late night crowds.
Public School #PS972
14854 Montfort Ave.
Addison, TX 75254
http://www.psontap.com/
972.788.8484
Public School is a chef-driven gastropub serving exclusively craft beer and delivers, "An Education in the Art of Food & Beer." We use only the freshest quality ingredients, sourced from local Farmer's Markets whenever possible. The eclectic, seasonal menu includes favorites such as the BBQ Bison Burger, Roasted Poblano with Quinoa and the infamous Bacon Cheddar Tots, which are a must try! "Recess" (aka Happy Hour) is held Monday through Friday (in most locations) and boasts items such as Ahi Tuna Poke, Crispy Naked Wings, and PB&J Sliders. Our bar features a vast selection of seasonal artisanal cocktails and sommelier selected wines.

BJ's Restaurant
4901 Belt Line Rd
Dallas, TX 75254
https://www.bjsrestaurants.com/
972.392.4600
This is why you go out. You don't leave the comforts of home for no reason. You go out to do something special. You go out to hang with old friends and meet new ones. You go out to experience life. And we're here to make that experience infinitely better. To us, going out is sacred. We're on a mission to deliver a great time in a place that's as welcoming as the people who work here. With our roots in the fast-paced, quality-conscious world of Southern California, we believe that your experience at BJ's Restaurant & Brewhouse should always exceed your expectations – and always be worth going out for.
Fogo de Chao
4300 Belt Line Rd, Addison, TX 75001
www.fogodechao.com
972.503.7300
An authentic Brazilian steakhouse. In 1979, Fogo began sharing the gaucho way of preparing meat in Porto Alegre, Brazil. In August 1997, Fogo de Chão opened its doors on restaurant row in Addison - the first Fogo in North America - to rave reviews. Today, their gaucho chefs still expertly grill each of their 15 cuts of meat and offer you continuous tableside service.

Pay them a visit and enjoy the delicious preparations of their gaucho chefs, along with the gourmet salad bar, authentic Brazilian side dishes, and award-winning wine list.
Antonio's
4985 Addison Circle, Addison, TX 75001
http://www.antonioristorante.com/
972.458.1010
Located on Addison Circle, Antonio Ristorante is the neighborhood restaurant that everyone dreams of. Owner Luciano Cola has created a casual and relaxed atmosphere that is perfect for everything from business lunches to family dinners.
The great neighborhood atmosphere offered at our restaurant is perfect for family and friends. And after a visit or two you'll be a part of our family!

Mesero
5505 Belt Line Rd
Dallas, TX 75254
https://mesero.net/
972.788.8180
At Mesero, we are deeply passionate about what we do. We strive to offer a unique twist on the familiar Mexican-American cuisine. We've infused the spirit of America into the authentic dishes of Mexico, creating new takes on old favorites that are certain to leave you delighted. Whether it's our delicious Queso Mesero, fresh ceviche, or something from The American Side of our menu, you will find something you love.

Beyond the food itself, we take the utmost care to deliver a wonderful guest experience. Our servers will cater to all of your wishe, leaving you satisfied with your food and pleased with our service every time you dine with us. Come see us soon at Mesero. We've got a table for you!
The Egg & I
15203 Knoll Trail Dr #103
Dallas, TX 75248
www.theeggandirestaurants.com
469.375.0750
"Welcome to your home away from home.
If you're looking for the perfect place to have a great cup of coffee with friends or a hearty lunch made just the way you want it, our friendly associates will make you feel welcome. So sit down, relax and take some time with the menu. You'll find a number of freshly prepared favorites to keep you satisfied."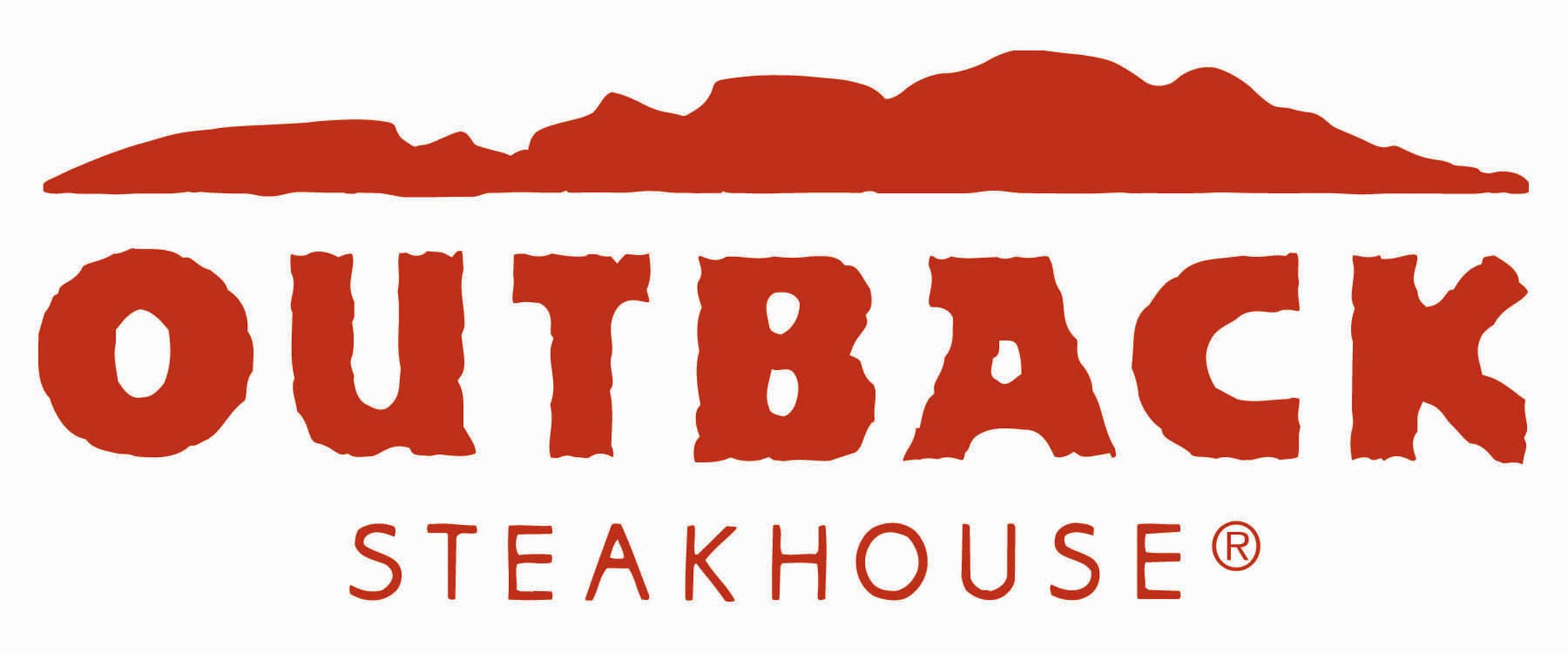 Outback Steakhouse
15180 Addison Rd
Addison, TX 75001
http://www.outback.com/
972.392.0972
Outback Steakhouse is an Australian themed steakhouse restaurant. Although beef and steak items make up a good portion of the menu, the concept offers a variety of chicken, ribs, seafood, and pasta dishes. The Company's strategy is to differentiate its restaurants by emphasizing consistently high-quality food and service, generous portions at moderate prices and a casual atmosphere suggestive of the Australian Outback.

Ida Claire
5001 Belt Line Rd
Dallas, TX 75254
http://ida-claire.com/
214.377.8227
Ida Claire is an intriguing, southern influenced restaurant & bar. The elevated southern cuisine has influences from different regions. You'll most likely see dishes you've heard of before but with little twists here and there. The drinks are takes on classics like the Mint Julep but revved up and including a lot of house made ingredients. We'll have several different house bitters and a house gin. The décor has a southern influence with antebellum charm and elegant polish, stated most clearly in our reworked air stream trailer parked in the garden for VIP reservations. The whole restaurant will feel like a quirky southern aristocrat's home…just not exactly what you might think.