WaterTower Theatre Announces the Second Meisner Acting Technique Course
No matter your level, it's time to enhance your acting abilities! Join our Meisner Acting Technique class at WaterTower Theatre and start mastering your craft today!
Following the triumph of our summer session, WaterTower Theatre is continuing with a TWELVE-week session of the Sanford Meisner Acting Technique this fall. This acclaimed, systematic method will equip actors with reliable tools and skills to confidently prepare for any performance. The class is led by WTT Producing Artistic Director Shane Peterman and distinguished Meisner teacher Terry Martin, who together bring over 40 years of teaching expertise. Their focus will be on Preparation, Personalization, and Interpretation - endowing you with the vital tools for healthy emotional investment in your work, understanding the author's intention, and making performance pieces your own. We'll cover repetition techniques, given circumstances, monologues, and scene work — all while utilizing this classic technique.
Designed to cater to beginners taking their first steps in the acting world and seasoned actors with prior experience, whether with Meisner training or not, the class will challenge and inspire growth and development in your craft. Don't miss this opportunity to learn from the best in the business. Register now and start your journey to becoming the actor you've always wanted to be! Please note limited spaces available, so register now.
Appropriate for ages 17 and beyond for all levels, class will be capped at 14 students.
12 in person sessions $895– Payment plans available.
LOCATION: WaterTower Theatre, 15650 Addison Rd, Addison TX 75001
Dates: Monday Evenings – 9/11, 9/18, 9/25, 10/2, 10/9, 10/16, 10/23, 10/30, 11/6, 11/13, 11/27, 12/4

For more information and enrollment please contact Robin Clayton at WaterTower Theatre: rclayton@watertowertheatre.org. There was a waitlist for the last class so be sure to contact soon!

About Shane Peterman: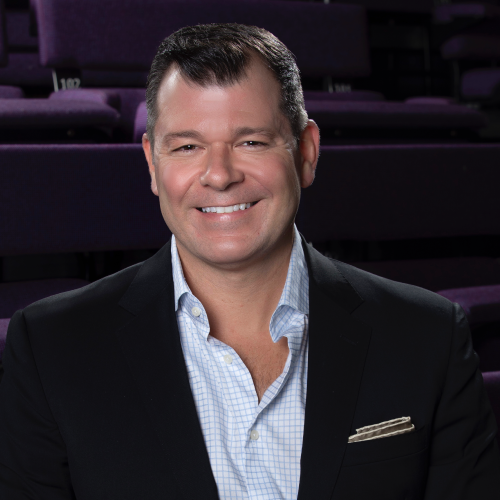 Shane Peterman has worked extensively in show business as a chief executive, entrepreneur, artistic director, executive producer, associate producer, casting director, director, and performer for over 25 years and countless productions. As lead producer, Mr. Peterman has overseen more than 100 productions. Shane currently leads Addison's highly acclaimed professional theatre, WaterTower Theatre in North Dallas as the Producing Artistic Director. Upon Shane's arrival, WaterTower Theatre turned around a six-figure deficit into a surplus for the company in just two quarters by rebuilding the company and its team and garnished numerous D/FW regional theatre awards. During the COVID pandemic WaterTower Theatre became one of the first in the country to switch to filmed theatrical productions beginning with Doug Wright's TONY Award Winning production of I AM MY OWN WIFE for the first time for video on demand. Many successful filmed productions followed including original world premiere works. In the Summer of 2021, WaterTower Theatre again pioneered efforts by becoming one the first in the DFW area to reopen with an agreement with Actors' Equity Association by presenting an indoor play. Previously, Shane was Producer for Lyric Stage and was instrumental in relocating it to Dallas' historic Majestic Theatre and programming award winning seasons. Shane has been involved in dozens of world premiere productions, including commercial theatre projects as a producer through his company Peterman Entertainment Inc (est. 2004). Shane, along with his wife Erica, own and operate Arise Acting Studio, a studio for young professionals with multiple locations (est. 2009, currently franchising), which has served as a catalyst for other children's theatre programs and directors. As an actor, Shane has performed many leading roles across North America and Europe including New York City. As a solo vocalist, he has been accompanied by leading orchestras around the world in various venues including Carnegie Hall, The Meyerson Symphony Center and Bass Hall. Shane has also worked in the film and television industry and studied in both the U.S. and the U.K. with other leading industry professionals including renowned acting teachers Fred Kareman and Terry Martin. Shane has been a member of Actors' Equity Association since 2007. A student of Alan Seale, Shane has applied Alan's transformational presence approach to his multiple businesses for well over two decades and attributes much of his success to the tools and skills acquired along his journey as a businessman, artist, and entrepreneur.
About Terry Martin: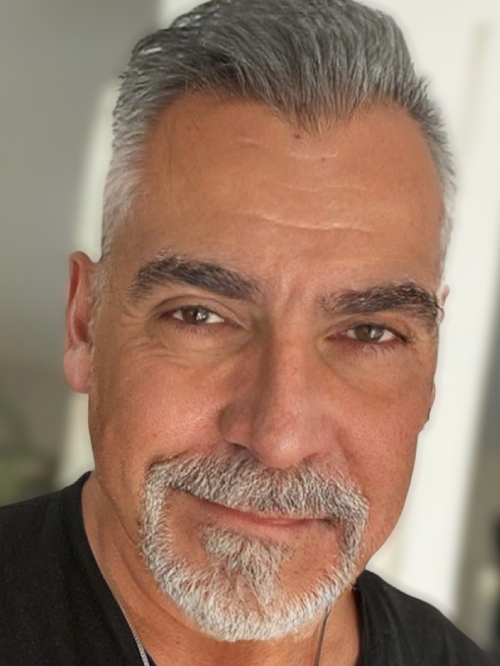 Terry Martin served 17 seasons as Producing Artistic Director of WaterTower Theatre, where he oversaw more than 150 productions. Under his leadership, WTT grew from a small local theatre company to one of the leading regional theatres in Texas.
Terry spent 12 years in New York City working in theatre, television, and film. While there, he directed and acted at The Village Theatre Company, Carnegie Hall Studios, and Theatre 80 St. Marks, as well as television appearances on ABC's One Life to Live and NBC's To Serve and Protect. He holds a BA from the University of Alabama. He trained professionally with Sanford Meisner, Fred Kareman, Wynn Handman, Bill Esper, Sally Johnson, and Lehmann Byck. Before moving to Dallas from NYC, Terry started teaching acting at his own studio in 1990 and continues to teach ongoing professional acting classes and workshops in the Sanford Meisner Technique. He presently serves as the Head of Fine Arts at Greenhill School.
His most recent acting performances were as Big Daddy in Cat On A Hot Tin Roof for The Classics Theatre Project, and in The Absolute Brightness of Leonard Pelkey at Uptown Players Gay History Month Festival in 2018. In addition, he appeared on stage at the Dallas Theater Center in Next Fall (2012) and WTT in All My Sons (2015) and Our Town (2010).  In 2008, Terry won a Dallas Fort Worth Theatre Critics' Forum Award as Best Actor for the play Blackbird.  His other WTT acting credits include The Woman in Black, Dinner with Friends, The Guys, Bash: Latter-day Plays, and The Only Thing Worse You Could Have Told Me… (1998 Leon Rabin Award – Actor in a Play, 1998 Dallas Theater Critics Forum Award).